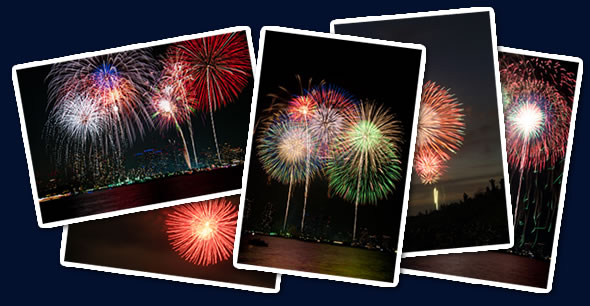 We're looking for donations to realize our goal of launching 11,111 fireworks into the sky over Higashi-matsushima. Your donation brings us one step closer to our goal!
Higashi-matsushima in Miyagi prefecture became one of the disaster-hit areas when the East Japan Earthquake struck on March 11, 2011. We'll deliver your thoughts and good wishes to the people of Higashi-matsushima in the shape of an unforgettable display of fireworks!

Choose how you wish to donate:

1. Donate for a particular firework of your choice.
2. Make a donation of 1,000 yen or more toward a firework.

You'll be able to watch the fireworks display live on UPSTREAM from anywhere in the world. Don't miss it!

*Please note that the types of fireworks may be change before purchase, depending on the coordination of the program.